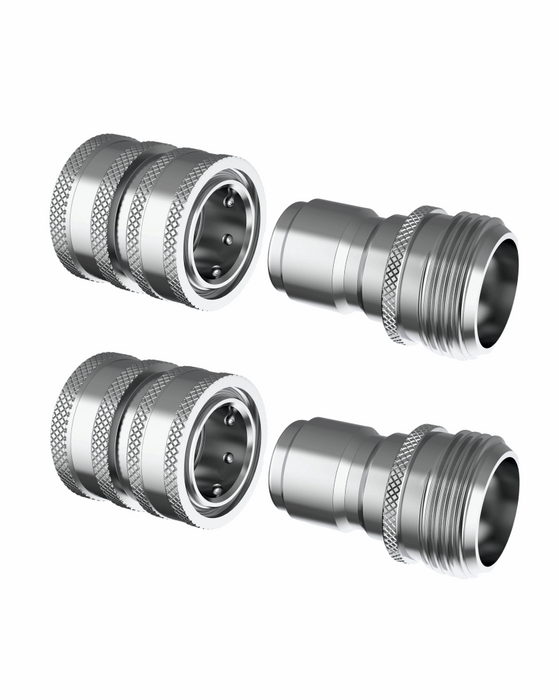 Stainless Steel 3/4 Inch Garden Hose Quick Connect Set | 2x2 Set
Original price
$25.99
-
Original price
$25.99
🔗 Standard 3/4" Connectivity: Universally compatible, our quick connect fittings effortlessly sync with all garden hoses, watering devices, and other accessories with a standard 3/4" garden hose interface, providing a versatile connection solution across various applications.
💨 Speedy, Struggle-Free Use: Say farewell to threading woes! Our connectors facilitate a swift, smooth transition between your garden hose and faucet or between different attachments, alleviating your setup frustrations and enhancing efficiency in your watering tasks.
🔄 Convenient Set | 2x2: Each set arrives with two quick connect sockets and two plugs, along with additional washers, ensuring you have the right connectors at hand whenever needed. Opt for multiple sets to bring effortless connections to all your watering setups!
🛠 Durability That Lasts: The stellar stainless steel build promises years of rust-free and reliable use, while the extra washers ensure that even in the absence or malfunction of original ones, your connections remain leak-proof and sturdy.
🎯 100% Customer Satisfaction Guarantee: Your satisfaction is our commitment. If our Garden Hose Quick Connect Set doesn't meet your expectations, reach out to us for a replacement or a full refund!